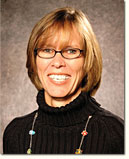 Leslie Curran,
ARTicles
Leslie Curran is a Downtown pioneer and business leader. A lifelong resident, Leslie loves St Petersburg and has worked hard to make a difference here. She served on theCity Council from 1989-1997, and was elected again in 2005 for another four-year term.
Leslie has always been a strong advocate for neighborhoods, small business and the arts. In 1993, she led the team that brought First Night to the city, which is an award-winning downtown New Year's Eve celebration.
As the owner of ARTicles, a Central Avenue art gallery & design center, Leslie has long been a driving force in Downtown St Petersburg's cultural scene. Her passion for art and commitment to helping local artists inspired her to create Art in the Park, located in Williams Park. She was appointed by the Mayor to serve on the Pier Task Force, is active with the Friends of Williams Park, and the Waterfront Centennial Committee.
Visit Leslie at Interior ARTicles and be sure to explore the works of the local artists she supports.